Tariffs & formulas Combi-Tour / Triathlon
subscribe till 30/11/21

Period 1/12 - 31/01/2022

from 1/2/22 till 10/5/22

COMBI-rider : €225
Triathlon: €200


€230
€205


€235
€210


CROSS-DUATHLON €185

€190

€195

Insurance when not-licensed

+ €15

+ €15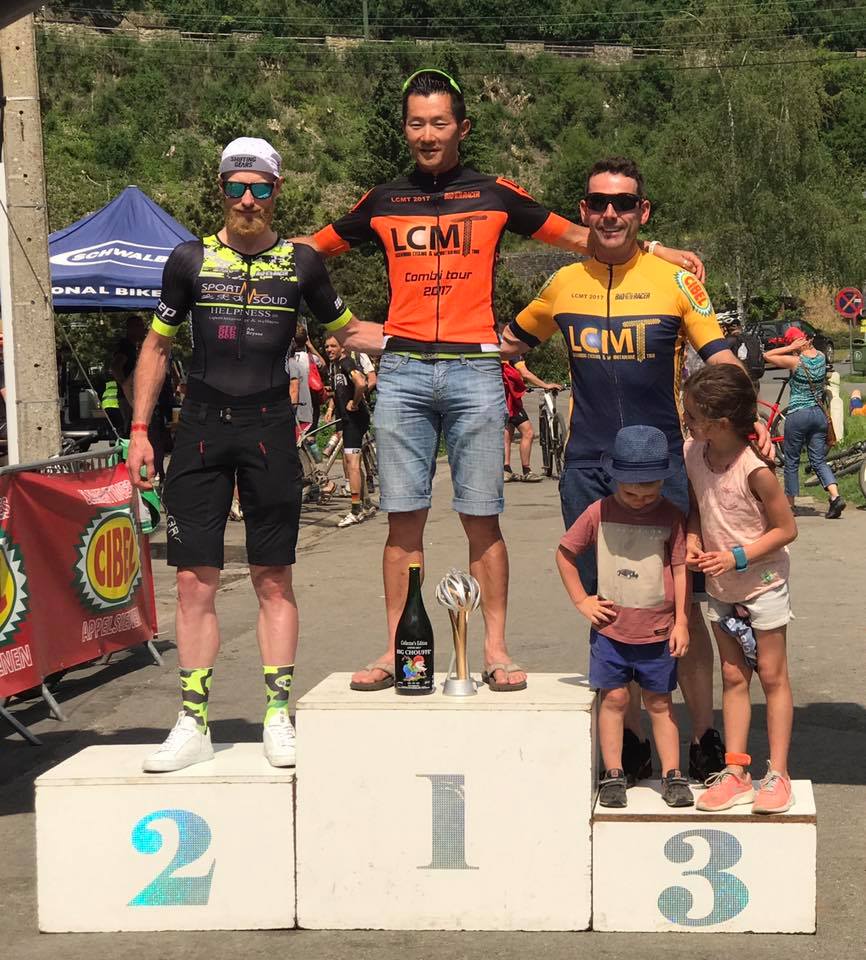 As a COMBI rider you choose...
As a COMBI rider you definitely opt for a real Ardennes challenge! It is not easy to change the type of bicycle on a daily basis. Moreover, as a COMBI cyclist you always ride the complete stage. Except on day 4, when the COMBI riders can ride the LARGE..
For the timetables, as a combination rider, it is therefore best to look at both CYCLO pages (for stage 1 and 2 there) and the MOUNTAINBIKE pages below (for 2nd MTB and 3rd MTB stage). The COMBI toppers can also attend their ceremony protocollaire every day at 5 pm. The mighty orange-black shirt is definitely for sale and can still shine so beautifully when the sun shines on it! So are expected: podium day stage and leader (man & lady). There are no separate age categories for the time being, so only a total classification. The top 10 will be seated on the final day for a (kind) prize, see MTB timetable (around 4 pm).