Lodgings via LCMT organisation: update + when can we decide if corona allows us to continue with LCMT half May?
2nd of March '21
|
Kurt Titeca
Back to news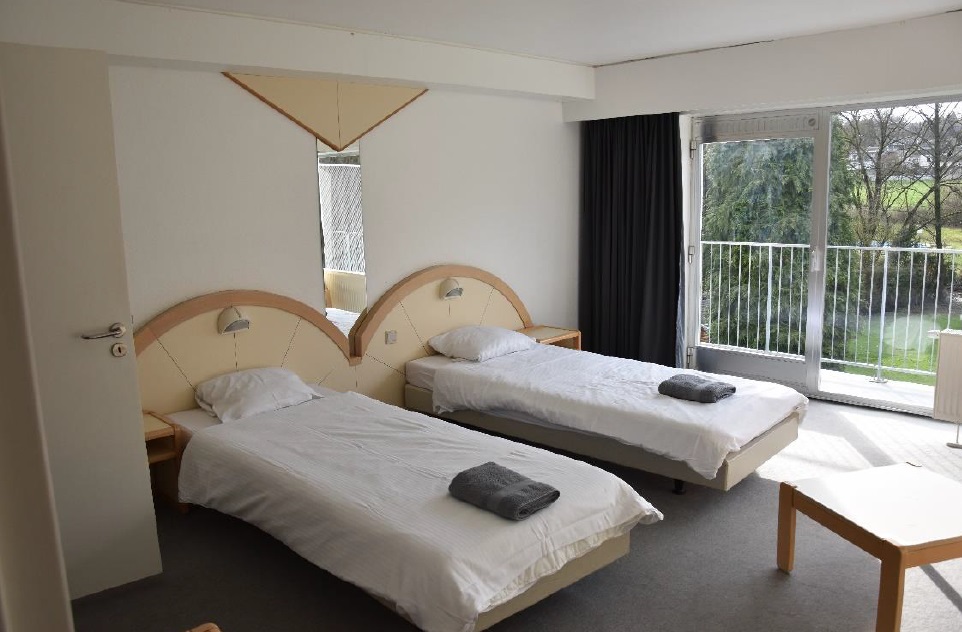 Update for those who have requested a STAY at LA FRAINEUSE
Anyone who has requested an LCMT arrangement in La Fraineuse (ADEPS center) up to the date of this message (2 March) can currently obtain this. For the "single rooms" (single requests), due to the very limited number of single rooms, it is necessary to check whether we can keep the current room division that way. Today we have provided all "single room" requests in the more spacious 3-person basic rooms. We do not allow the Olympic rooms as a single room, in order to be able to offer maximum service for the other applicants (per 2 or per 3).
What is still available today to book through the LCMT organization itself in La Fraineuse?
Chalets (3 to max. 5 persons)): 1
Basic Room (4 to 6 person rooms): 5 quadruple rooms and 2 six person rooms (do not have to be completely filled!)
Olympic Room (4 person rooms): 2
Thank you for those who have already paid. However, it was not yet urgent. Everyone who has now made a lodging reservation through us, will soon receive a confirmation with the correct amount, calculated on the number of people and whether or not they book the "night before" (which most do). We repeat that full reimbursement of the accommodation is guaranteed, because of La Fraineuse if corona would prevent the LCMT 2021 again. Partly due to the still uncertain situation with the virus, we will only send payment invitations for accommodation after mid-March.
When do we decide whether LCMT can continue or not?
Around 15 March we would like to make a decision about whether and, if so, how the LCMT 2021 can take place. We are currently discussing with both the Cycling Federation and the local authorities what could be possible by mid-May. Today, we received another authorization-under-condtions (pandemic relief or not), by one of the municipalities ... If the federal government gives the green light for our type of cycling event, there will be an LCMT in May 2021. Nevertheless, we believe that it should be possible to cycle in the LCMT concept by mid-May. Of course we already assume that various safety or protection measures, possibly also restrictions, will be imposed.
But today, most registered participants want above all to enjoy their mountainbike or race bike challenge on these new beautiful routes. We will keep you informed.
Keep on going on your bike (training) and we are doing the same, here and towards Spa ... Strong together?